Thank you for your enquiry below. Our heat tracing specialist will be in contact with you soon...
Good day. Please quote on heating wires for a freezer room (-30 deg.C)
Heating wires to...
Unitemp Blog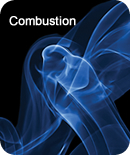 Virtually every heavy industrial process involves a combustion process. These combustion processes result in the emissions of harmful pollutants, collectively called flue gas.
Flue gas analysers are required to perform measurements of the gases.
...

We here at unitemp are always excited to hear from you. It is your ideas and requirements that make us strive to perform better every day.
Therefore, we are now launching our very own UNITEMP BLOG in order to enable you to comment on any of our tips & tricks, case studies, industry feedback & discussion topics:
Make this your space to connect to other leaders in industry.
Place all your pertinent questions & get answers directly from the unitemp team....