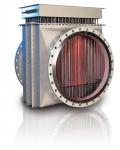 Thermon: Air and Gas Heaters, low temperature
Stock Code:
SKU: product options
Low temperature duct heaters for climatic control & drying processes:
Elements are secured to the mounting plate by clinched bushes, allowing easy replacement of individual elements. A terminal cover protects the termination of the array. The array can be immersed directly into the duct.
Our air heaters are designed for heating of air and gases up to 600°C.
Heat is generated by tubular heaters, shaped to provide optimum heat transfer in air ducts or vessels. Various construction options cater for applications ranging from climatic heating in buildings, process heating during manufacturing to heating of gas in the Chemical and Petrochemical Industry.
Technical Drawing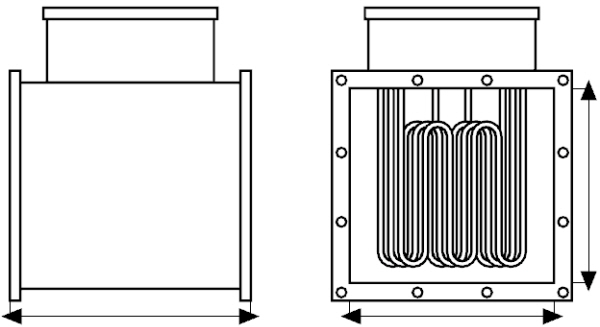 Below is a list of tags that have been applied to this product. Clicking on a tag will display a list of all products with that tag applied.