Thermon Air Heater: Pipe mounting, custom
Stock Code:
SKU: product options
Originally designed to replace gas heating with electrical heating for the ceramic curing of treated ceramic snorkel in the steel industry.
High temperature output with sufficient volume flow
Easy replacement of heating elements where required
Optimum heat transfer
Accurately controlled temperature ramps for industrial processes
Our custom designed air heating systems are based on rugged, gigh-perfomance rod elements which can sustain extreme air temperature.
Design of the airpath as well as balancing the element surface load and airflow rate require careful attention.
Air recirculation is introduced to reduce losses. The control panel includes programmable ramp-soak controllers with solidstate relays for precise control of the heating profile.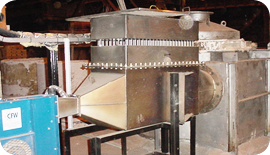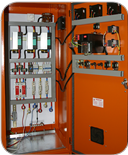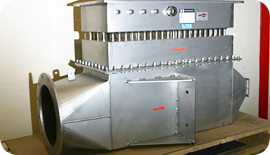 Air heater system for RH – Snorkels used tobake out moisture in refractories according to specific temperature curve.
Operating temperature of 600°C
Below is a list of tags that have been applied to this product. Clicking on a tag will display a list of all products with that tag applied.