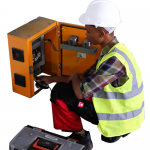 Thermon SA: On-site Consultation & Installation
Stock Code:
SKU: TSA-On-site-Tecnical-Services
We offer on-site consultation and installation of heat tracing & other industrial heating systems. We can also assist with the on-site set-up of process control & automation.
Specialist advise can be given on heat control systems for ovens, curing stations, incubators, hot runner systems etc. In addition, fault finding, refurbishment, maintenance and repair services are available.
Our team of electrical and mechanical engineers will help to develop optimal heating solutions or system expansion.
Below is a list of tags that have been applied to this product. Clicking on a tag will display a list of all products with that tag applied.