Gefran PC: Rectilinear Transducer, selfloading
Stock Code:
SKU: product options
resistive track linear transducer
Gefran PC selfloading transducers are based on a cursor sliding along a resistive strip.
Self-alligning linkage and ball-joints on either side permit angular displacement.
The measuring principle is that of a potentiometer.
Mechanical fixing and selfaligning linkage using 2 ball-joints
Maximum angular movement up to ± 30°
Independent linearity ± 0.05%
Repetibility 0.01 mm
Infinite resolution
No variation of electrical signal outside theoretical electrical stroke
Displacement speed up to 5 m/s
Working temperature: -30...+100°C

Electrical Connections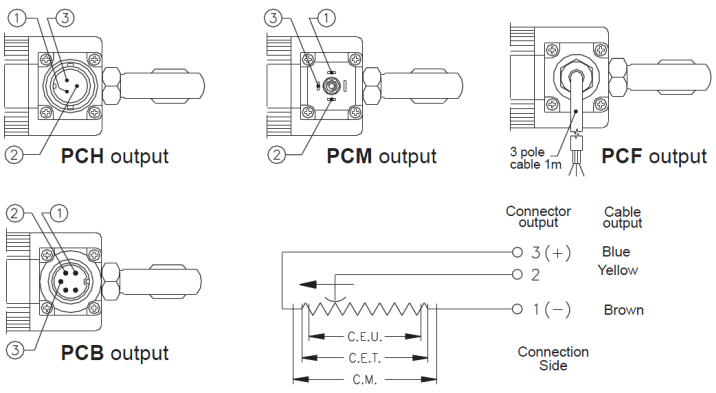 Below is a list of tags that have been applied to this product. Clicking on a tag will display a list of all products with that tag applied.