Gefran RK: Rectilinear Transducer, flanged head
Stock Code:
SKU: product options
Gefran RK Rectilinear Transducer with flanged head.
RK-1/RK-2 : versions with internal flange, installation completely inside cylinder
Model RK-1:
350 bar +0.07 ø 30 E8 +0.04
Model RK-2:
700 bar +0.09 ø 33 E8 +0.05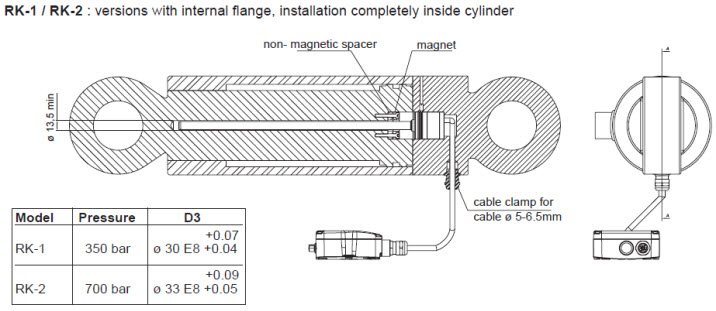 Below is a list of tags that have been applied to this product. Clicking on a tag will display a list of all products with that tag applied.