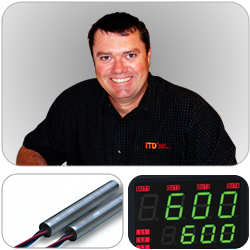 unitemp distributor, Industrial Thermal Distributors (ITD), shares in the proud sentiment of being able to provide service excellence to clients.
The following 2 breakdowns coincidentally took place on the same weekend in Port Elizabeth and here's what Pierre from ITD had to say afterwards:
"Thank you unitemp! I wish to bring this to your attention so that the necessary recognition can be provided. I also want to provide the story behind the SOS orders that come through to your staff, who may not always be aware of the people (and their frightening dilemmas) that exist behind the order numbers.
Not coming face to face with the clients on a daily basis, must make it difficult to remember that the paperwork is representative of people in desperate need of assistance. Your efforts are always recognised by these people and (are) greatly appreciated!" [Pierre Wentzel - ITD Port Elizabeth]
Cartridge elements delivered pronto!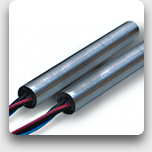 One of ITD's biggest clients had a complete failure of their cartridge elements in one of their critical tools. The client was therefore unable to supply a large automotive manufacturer with parts for their production line.
ITD needed to supply the cartridge elements extremely urgently on a Sunday morning.
Consequences of not supplying on time would have resulted in penalty fees of no less than R360 000 for every 6 minutes that the manufacturer's production line was going to stand idle. These penalties were to start on Monday morning at 10H00, and it was a Saturday afternoon.
unitemp's account manager together with the sales/marketing manager made arrangements to collect cartridge heaters from the stores and take to the airport. Odds were against them when the cargo department had already been closed. A second trip to the airport on Sunday morning had to be made.
ITD was able to deliver the cartridge heaters to the client by 12H30 on Sunday. That afternoon they were up and running again!
"The client's relief was immeasurable."
Technical support on-the-go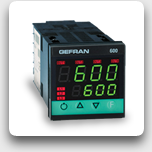 An ITD client required urgent assistance with the programming of a new Gefran temperature controller.
Being a Saturday afternoon, suppliers and technical support were scarce.
ITD contacted a staff member from unitemp's technical support team, who assisted the client telephonically whilst driving to a personal event.
Pierre especially commends the patient and friendly manner in which the assistance was given.
The outcome?
A successfully programmed temperature controller
and a very relieved client.
"We truly appreciate this and the client did too."


Stock up on spares: Prevent downtime!
Although we make every effort to prioritise all our urgent inquiries, having spares on hand will help you in times of need. Consider buying spares of heating elements and keep them in stock for those unexpected emergencies!

Perhaps you have feedback, positive or negative? Let us know by commenting below..

submitted: