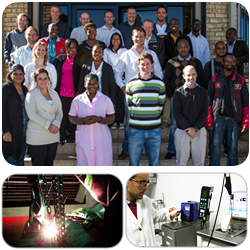 Thermon SA (prev. unitemp): people, products, services & solutions
Thermal engineering to the highest degree






Thermon South Africa (previously unitemp cc) is an ISO 9001:2008 certified company, a specialist supplier of heating, sensing, and control solutions in industry, within Sub-Saharan Africa.
For over 30 years, we have focused on industrial heating, but have grown to incorporate a wider portfolio of products that enable us to provide complete solutions to our clients.
Products from our own manufacture include heating elements, temperature sensors and customised heating solutions for various applications across all industries. Our traded goods are from leading overseas companies and experts in their fields. Our products are of high quality and offer value for money.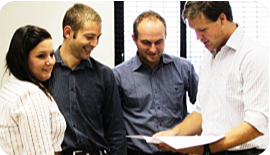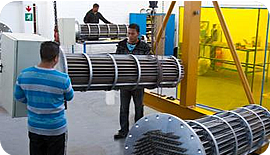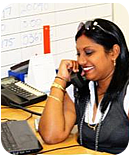 Good service is important to our clients and to us. We offer SOS services for manufactured goods, back-up and technical support, and our website promises a 24 business hour response!
We see staff development and training as essential in building a team environment where individual and company aspirations can be fulfilled.
We operate from Johannesburg and Cape Town with distributors around Southern Africa.
B-BBEE
Download our latest Broad-Based Black Economic Empowerment Verification Certificate:
Services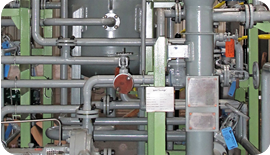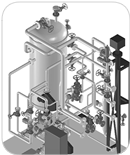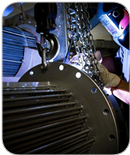 Design and Manufacture
Repair and refurbishment of electrical heating systems
Import & Export
Sales & Distribution througout Southern Africa
Service & Maintenance
Engineering and R&D
Consultation
Technical Training
Market research & Industrial marketing
Markets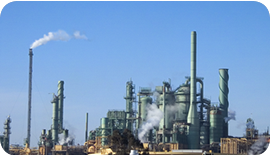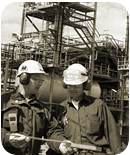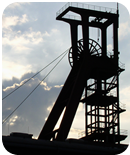 Plastics & packaging
Food & beverage
Fishing & shipping
Chemical & pharmaceutical
Petrochemical
Mining
Textile & dyeing
Wood & furniture
Shoe & leather
Cigarettes & tobacco
Agricultural, horticultural and animal husbandry
Refridgeration, HVAC, Cold Chain
Engineering, automation & system integration
Occupational hygiene & health care
Brands and Partners
We represent a number of leading principals from around the world, thereby having access to an extensive pool of engineering knowledge. [Brands listed alphabetically in descending order]
| | | |
| --- | --- | --- |
| heating & sensors | hotrunner systems | heat tracing |
| measuring instrumentation | autoclave loggers | electrical process heaters |
| hot air tools | coil & cartridge elements | infrared heating |
| automation & sensors | hotrunner controls | ceramic infrared elements |
| electrical heaters | | |
History
Our evolution since 1986
Calibration lab, Johannesburg

2013

2012

Calibration Lab Cape Town

Flanged Heater
for the petrochemical industry

Delivering our first Oil Skid

2011
2010

unitemp's new Johannesburg
branch office: Oct. 2010

the unitemp brand:
brainstrom sessions

2006

Mica Band production team
2002

Custom Sensors,
Manufacturing 2001

2000

Investing in
Productivity

unitemp's multi-zone
flat heating element

1998
1997

Moving into bigger premises:
unitemp Lansdowne, 1997

1996

Heater Band Production Team

Flanged Heater Team

1992

Flanged Heater
Refurbishment

Custom Industrial
Heating Eelements

1991

Fried Chicken & Potato Salad
Celebrating Success

First Temperature Transducer
manufactured by unitemp

1986

The fist unitemp office


The Members of unitemp:
Hans + Ulf Hitzeroth, Dieter Bütow
Mission
unitemp is a privately owned company whose mission it is to:
Maintain as our hallmark technical ability, innovative ideas and exceptional service.
Build long-lasting partnerships with our suppliers and customers, based on trust and synergy.
Contribute to the empowerment of people by transferring specialist knowledge and skills to our customers and to our employees.
Instil respect for the environment throughout the organisation. It is our responsibility to promote clean and energy efficient solutions.
Maintain high standards of ethical conduct, sensitive to the needs of the communities in which our businesses operate and conscious of our responsibilities to health and safety.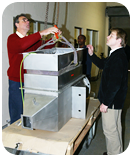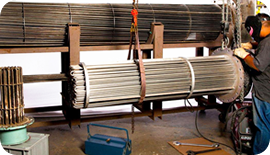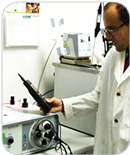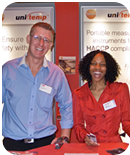 Vision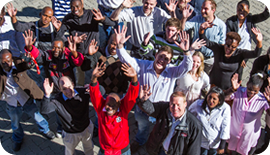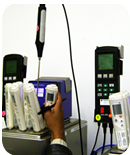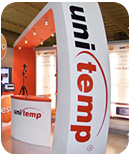 We aim to:

Become the preferred supplier for industrial thermal processes in Sub-Saharan Africa.