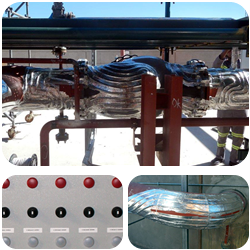 Ex-rated serial trace heating solution
Heat Tracing for coal-fired power station


Medupi Power Station (Limpopo Province South Africa) is soon to be
the largest dry-cooled coal-fired power station in the world.
Once complete, it will have 6 boilers
each powering an 800MW turbine, producing 4800MW of power.
In 2011, unitemp was awarded the contract to supply and install approximately 35km of heat tracing cable on the heavy fuel oil lines of the new Medupi power station.

Challenges
The fuel oil needs to be transferred from the off-loading station via the tanks, pumphouses and transfer lines to the auxiliary boiler and burners efficiently. In order to achieve this, heating of the pipes, valves, etc. is required. This is of particular importance during the cold winter months.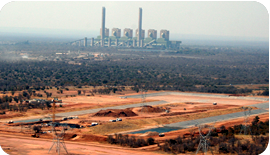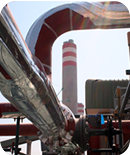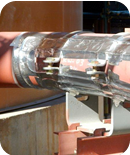 Persistent negotiations and adherence to claim procedures were required in order to maintain control over cash flow and profitability. Wherever possible local personnel were employed and trained, reducing the complexity of travel and accommodation. This resulted in the following specific challenges for the unitemp project management team:
Remote location
Lack of basic infrastructure
Severe shortage of accommodation
Difficulty to recruit, manage and retain skilled staff
Frequent disruption of work and access to site
Considerable delays in the project
Complex contract requirements and claim procedures
Delays in the approval of claims
Solution
Serial heat tracing cable is being used mainly on this project along with some self-regulating, parallel heat tracing cable, which was only used on shorter runs. The serial heat tracing cable is used extensively on this project due to a number of reasons:
Very long runs between terminations (up to 800m straight, 400m U-shaped). This results in fewer termination boxes
High temperature rating (260°c powered)
Flexibility, round construction hence easy installation in complex 3-dimensional pattern
Constant power, unaffected by temperature, hence predictable results
Higher reliability, less susceptible to damage due to pulling / bending forces and over temperature
Cost-effectiveness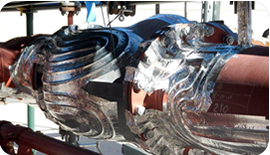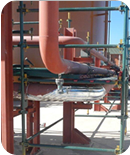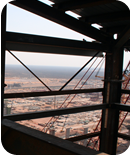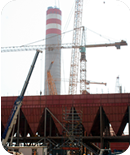 This project is not completed yet but the unitemp project team managed thus far to stay well in control of all implementation requirements and is looking forward to a successful hand-over.

Estimated project value overall: +/-ZAR 12 million.

iew products! Browse our catalogues & add products of interest to your "enquiry list" or
contact us to discuss your requirements. Feel free to comment below.

submitted: