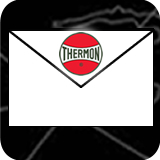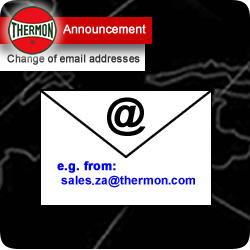 Corporate announcement: Change of email addresses as of 1st of June 2015
Please note: We will be migrating our e-mail server to our new holding company Thermon.com over this coming weekend.
You can still contact us directly via this website and on our current @unitemp.com addresses but please be aware that as of
Monday, the 1 June 2015 we will reply via a changed email address following this format:
firstname.surname@thermon.com
We expect no downtime for our website www.unitemp.com but there might be some minor delays in the delivery of e-mails until Sunday evening.
To ensure our business communications still find their way straight into your inbox, please feel free to add our new addresses to your email contacts ('whitelist us!').
Your feedback is important to us
. Tell us about your service experience with unitemp/ Thermon South Africa.
We are looking forward to hearing from you.