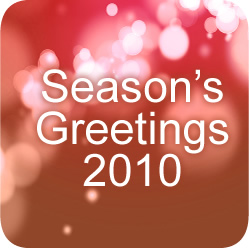 2010 is drawing to a close in a few days.
It has been an interesting year yet tough from an economic perspective.

We at unitemp have a lot to be thankful for looking back at 2010:
We have achieved healthy growth and we have maintained our strong financial position.
There are four groups of people the management of unitemp wishes to thank:
Our current clients who have supported us loyally (some have been with us since the beginning of the 30 years we celebrated in 2010)
Our new clients that give us a positive perspective into 2011 and beyond
Very importantly: Our dedicated staff, many of whom have celebrated with us their 15, 20 and 25th year of service in this year.
Elenor Carelse, our administration manager and chief of accounts, has been with us for the full 30 years since inception of the company!
A special word of thanks also goes out to the teams at our suppliers, who enabled us to provide service to industry.
This confirms once more that business does not revolve around products - it is about people.

We wish you a peaceful festive season and a prosperous new year!

.

Dieter Butow | Sales & Marketing Manager
tel: 021 762 8995
fax: 021 762 8996

unitemp cc
47 Flamingo Crescent; Lansdowne; Cape Town; 7780
www.unitemp.com

.