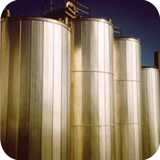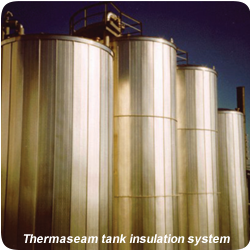 Thermon SA uniquely offers both electrical & steam tracing solutions
Heat tracing plays a crucial role in the reliable operation of storage tanks, vessels and pipelines in industry.
Maintaining fluids and gasses at elevated temperatures reduces viscosity (easy to pump), enhances combustion (fuel lines), and prevents freezing or crystallisation.
Thermon SA offers all round heat tracing solutions for these applications.
Thermon's extensive line of electric heating cables have been utilized for many tank heating applications, and in instances where highly sensitive and challenging temperature requirements had to be considered.
With technology advancement over the recent years, our electric heat trace cables can reach even higher temperature ranges and far better control can be achieved.
Electrical heat tracing generally also requires little or no maintenance and so is an attractive solution to plant maintenance personnel.
Steam is predominantly used for heating energy in approximately 60% of chemical-, petrochemical, and industrial processing plants.
We design and supply quality steam tracing solutions and components that offer considerable advantages to the engineer on the plant, to contractors and to project houses.
Typically for vessel heating, the Thermon HeetSheet units provide multiple flow paths, thereby reducing risk of blockage that can occur with single flow designs.
Eliminating the possibility of air gaps and optimising heat transfer can be attained when non-hardening heat transfer compound is applied to the HeetSheet surface that contacts the tank wall.
All in all, substantial energy reduction can be achieved due to better heat transfer. More consistent, predictable results and overall cost reduction are the outcomes.
Our engineers are available and willing to advise on the most suitable surface heating solution for each client's requirements. Whether the application involves electrical or steam tracing, it is our mission is to provide a safe and reliable heat tracing solution at lowest total cost of ownership.




This article also features in the June/ July issue of the
African Petrochemicals magazine