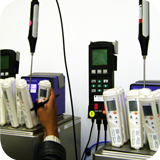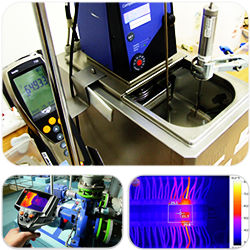 Dear testo clients,
Re: Final order intake - testo calibrations & repairs
As communicated in our correspondence of April 2016 we are able to reaffirm the establishment of the testo operation in South Africa.
Testo have advised Thermon South Africa that, as from 1 September, testo will be fully operational.
In order to establish a seamless handover Thermon will accept
orders for the repairs and SANAS accredited calibrations
for the testo portfolio until
Friday, 5 August 2016
.
Thereafter, we would kindly request that customers refer to testo SA.
We wish to express our sincere thanks for the support we have received over the term of supply of the testo range.
Thermon South Africa will however continue to assist you with requirements pertaining to your industrial process heating, temperature sensing & control solutions.
We pride ourselves on specialist knowledge, consultative & design services, project management,
installations & technical support.
In the future you may contact testo South Africa as per the below details:
testo South Africa

Tel: +27 11 380 8060
email: info@testo.co.za
Web: www.testo.co.za



Physical Address:
1 Glen Eagles Office Park
Corner Braambos & Monument Rd.
1630 Glen Marais
Gauteng, South Africa
Thermon South Africa wishes you, our valued customer, and testo all of the very best for the future.
Please do not hesitate to contact us if any further information is required or visit our website for our full product range and information.
Yours sincerely,

Andrew Semple
Thermon South Africa (Pty) Ltd.
Sales & Marketing Manager