Thank you for your enquiry below. Our heat tracing specialist will be in contact with you soon...
Good day. Please quote on heating wires for a freezer room (-30 deg.C)
Heating wires to...
testo 350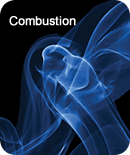 Virtually every heavy industrial process involves a combustion process. These combustion processes result in the emissions of harmful pollutants, collectively called flue gas.