Steam Tracing
More Information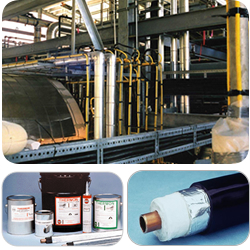 Steam Tracing is used for the maintenance of process temperatures of pipes and reservoirs. It is used extensively in Chemical-, Petrochemical, and Industrial processing plants where steam is used to transfer heating energy.
We design and supply quality steam tracing solutions and components, offering considerable advantages to the user, contractors and project houses:
Drastically improved energy efficiency
Lower capital investment
Reduced operating costs
Better heat transfer
Consistent, predictable performance
Less maintenance
More compact layout
Quicker installation
Good return on investment
View Products
Browse our catalogues & add products of interest to your "enquiry list" or
contact us
to discuss your requirements.
Thermo Tube
Pre-insulated tubing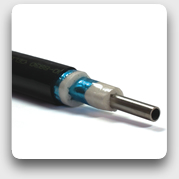 Thermo Tube construction consists of a single insulated copper or stainless steel process tube ideally suited to transport steam, hot or cold liquids, gases or refrigerants.
Pre-insulated with nonhygroscopic glass fibre, the tube is complete with a heat reflective foil wrap and a weatherproof outer covering.
ThermoTube can also be manufactured in a variety of optional process tube materials, wall thicknesses and outer coverings to meet a multitude of applications. It can be quickly and easily installed.


Tracer Components
Preformed heat transfer compound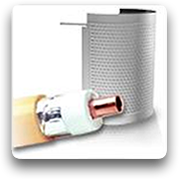 Unitemp provides Tracer Components like Safe Trace and Heetsheet:
Heetsheet units are used to provide large area coverage like tanks and vessels. Stainless steel tubing connections are provided for steam or other heating or cooling media.
Safe Trace are isolated steam tracers which are specifically designed to maintain temperature-sensitive or corrosive products SafeTrace can be easily installed without the need for channels, spacer blocks or metallic attachment bands.

Heat Transfer Compounds
Efficient thermal connection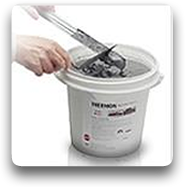 Unitemp's heat transfer compounds provide an efficient thermal connection between the tracer and the process pipe.
By eliminating the air voids that would normally exist, heat is directed into the pipe wall primarily through conduction rather than convection and radiation.
Whether bonding tracer tubing to long piping runs, irregular surfaces (valves and pumps) or tank walls, there is a product specifically designed for every application.