Tank & Hopper Heaters
More Information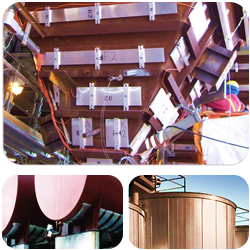 Fly ash hoppers on electrostatic precipitators often experience pluggage problems due to flue gas condensation. Evacuation is made easier if the ash is hot. Storage tanks also often require heating and insulation for temperature conservation or condensate prevention.
Effective heating systems can dramatically improve the durability & life expectancy of hoppers and tanks - which are typically costly to repair.
We offer simple & cost effective hopper and tank heating systems as well as standing seam insulation for tanks. Our extensive range of serial heating cables can also be utilised for these purposes.
All our tank and vessel heating solutions are designed to provide even heat distribution over the heater surface.
Tanks & Hopper Heaters
Browse our portfolio of tank & hopper heaters & add products of interest to your "enquiry list" or
contact us to discuss your requirements.
Hopper Heaters: Robust panel-design vs. heating cables
Because MI heating cables are silver soldered and waterproof they are a great choice in "gut" tracing applications. This method of heating a hopper has the advantage that higher temperatures can be reached. The disadvantage is that there is a possibility that if not installed properly, air gaps can form, resulting in poor transfer of heat.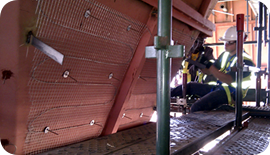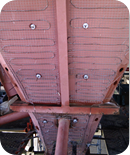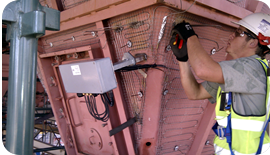 An alternative method consists of rugged modular heaters. Instead of resistance wire these contain a heating element stamped from a high temperature alloy, Inconel 600, providing multiple paths, eliminating series wire burnout which is so typical for conventional systems. Our Hopper Heating Panels have been designed to withstand harsh environments over 20 plus years of operating life of the system.
Find out more: How hopper heating solutions compare Request quote: Tank & Hopper Heaters
[feedback]