Series Heating Cables
More Information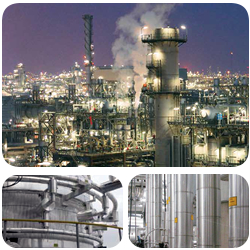 Serial Heat Tracing Cables: Constant Watt & Mineral Insulated
Series constant watt heating cables include a metallic heating element/
a single resistance wire.
The circuit length has a direct effect on the power output.
Serial heating cables are factory terminated on both ends.
They are offered in a wide range of W/m values & are designed specically for temperature maintenance of piping, tanks and equipment with longer circuit length requirements. Two basic types can be differentiated:
Flexible, polymer-jacketed cable for longer tracing circuits
Semi-rigid, metal jacketed, mineral insulated cables for
high temperature service.
View Products
Browse our catalogues & add products of interest to your "enquiry list" or
contact us
to discuss your requirements.
Max operating temperature: Power ON: 260ºC
Max exposure temperature: Power OFF: 260ºC
W/m @ 10 ºC: 25
Voltage Range up to 750 Vac
T-Rating: Stabilised design or thermostat
*long line *freeze protection *process temperature maintenance
Max maintenance temperature: Power ON: 500ºC
Max exposure temperature: Power OFF 600ºC
Max Watt density: 260 W/m
Voltage Range 300-600 Vac


*freeze protection *medium - high process temperature maintenance *steam clean/ purge
When to use Thermon TESH Serial Heating Cables
Advantages:
Constant heating power, wide range of W/m values
Flexible: Easy to attach to three-dimensional surfaces (e.g. valves & flanges)
[Cable is normally applied with a self-adhesive aluminium foil and hence complex coverage patterns can be achieved.]

Relatively high temperature rating (up to 260°C)
Long length per heating circuit: Suitable for large area coverage (e.g. big containers)
Typical applications:
TESH heating cables are ideally suited for freeze protection and for maintaining constant process temperatures
on tanks & silos, pipe works requiring long runs between terminations & complex shapes such as valves and flanges.
When to use Thermon MIQ Mineral Insulated Series Heating Cables
Very high operating temperatures can be achieved with MI heating cables. Mineral Insulated Trace Heating with stainless steel outer sheath is the most rugged and highest rated cable in our range of electrical heat tracing products.
MI heat tracing cables are also used in hazardous and non hazardous areas where robustness, high operating temperature, high power and chemical resistance is required.
Advantages:
Very high temperature rating
Rugged construction
High Watts/m rating
It is constructed of a resistance wire embedded in highly compacted mineral insulation. The SS AISI 321 protective sheath offers exceptional resistance to stress corrosion in chloride, acid, salt and alkaline environments.
Maximum maintenance temperature (Power on): 500°C
Maximum exposure temperature (Power off): 600°C
Can be used as radiant heating with high output density
Certified for use in ordinary (nonclassified) areas and in potentially explosive atmospheres
in accordance with the ATEX directive and the IEC Ex scheme.
Typical applications:
Suitable for use in overpressure and vacuum applications.
Heat tracing for high process temperatures
Applications requiring high heating power:
e.g. Melting or heating up of heavy fuels, thermic oil, wax, bitumen, asphalt
Tough conditions requiring mechanical strength and ruggedness.
MI heating cables are factory terminated, using high quality laser welding of the cold ends. This eliminates fractures and stress corrosion normally associated with other welding techniques. The output per meter of heating cable and the maximum possible working temperatures depend on the respective application.
Contact our Consulting Engineers Serial Heating Cables: Get a Quote